Thérèse Brenet: Le Visionnaire
---
---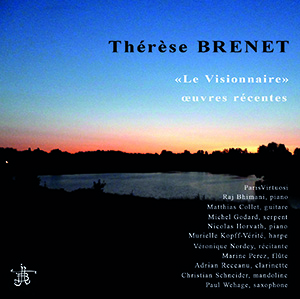 Thérèse Brenet : Le Visionnaire (2013 rel; CD recording)
Contains Le Visionnaire, Boustrophédon, Bestiaire, Avec des Élats d'or d'espérance, Dans L'Or Vibrant du Désert, Des Roses de Pæstum à la Rose des Vents de Dougga, Trois Préludes, De Bronze et de Lumière, Ophiucus, Quintette,
Paris Virtuosi; Raj Bhimani, piano; Matthias Collet, guitar, Aurélie Deschamps, viola; David Galoustov, violin; Michel Goddard, Serpent; Aya Hasegawa-Sabouret, violin; Nicolas Horvath, piano; Murielle Kopff-Verité, harp; Véronique Nordey, narrator; Marine Perez, flute; Adrian Receanu, clarinet; Christian Schneider, mandoline; Paul Wehage, saxophone; Eric Zorgniotti, violoncello

The complete notes are on this page
JTBProd (Catalogue #JTBProd004)

Available here :
Euro 9,95 (plus Euro 4,50 frais de port)
and from your local record dealer and all online sources where recordings are sold.
Select an online location for purchase:
---
English Notes :
Thérèse Brenet is a woman for whom Music is a second nature, which is another way of saying that it is her primary means of expression.
Thérèse Brenet lives in and through her music and once one knows her a bit, it becomes very difficult to imagine her being anything other than a musician. Not because of lack of other talents, but through the well-known principal in Life which states that the only true happiness is one for which one accepts to abandon all other sources of happiness. It is a happy outcome that her listeners are able to profit from her permanant acceptance of this intellectual rule. It is for this reason that the music of Thérèse Brenet is what she is : generous, opulant without being trivial or too intellectual. When one hears her music, there is no need to have an explanatory note longer than the work itself. As a native of the region of Champagne, Ms Brenet is a daughter of the Earth, of the good Earth that bears fruit. But it would be limiting to stop the description with that, for Thérèse Brenet's music is always strongly evokative, full of violence and poetry as well as a hidden rigor. Her overflowing inspiration is unfuttered by any compositional system or procedure. Her music has something of telleric forces which only her will can control. . These words by Jankélévitch could describe Thérèse Brenet: "For all true artists, Music is not on the same level as Life, but an enclave surrounding a secret garden, a second natures, a magical imprint similar to that which Fortune consecrates and which becomes the fictional world of Art."
Jean-Thierry Boisseau
---
Le Visionnaire for alto saxophone, viola and piano
The German mystic the Abbesse, Saint Hildegarde de Bingen, describes in the Scivias contraction of Scito uias domini (Learn the ways of the Lord), the visions that she had from childhood. This kind of experience is in a certain extent comparable to the beginning of the process of artistic creation. It was the case of Hildegarde herself, who had great expertise in many fields, including medicine, astronomy. and poetry which she often set in musical setting which were often very inspired.
"According to God's will, my soul sometimes goes up into the heights of the sky and in the various regions of air, sometimes among the various peoples who live in far-off lands, unknown places because I see these things in my soul and according to this manner I see them also according to the imprecision of clouds and other creatures. I do not hear these things with my ear, I do not perceive them according to the thoughts of my heart, nor any of my five sense. I see them only en my soul, and the eyes of my body are open; And I see them awake both day and night"
Boustrophédon ou Tant de Strideurs étranges for flute, clarinet, violin, violoncello and piano
The word Boustrophédon is a 16th century expression which refers to an archaic type of writing in which, after having written a line from left to right, one continues the next line from right to left and then alternates directions. This is the way the oldest known latin inscriptions are written, as well as in the traditional writing of the Touaregs The etymology comes from the Greek "bous" or ox and the verbal form "trophéin" or the verb "to turn". These two elements give the image that this writing is traced in the same way that the ox pulled the plow in the fields.
In the sub-title, there is an evocation of Rimbaud's famous "Vowel" sonnet :
Oh, sublime trumpet full of strange piercing sounds
The author wanted to suggest both musically and technically the manner of this style of writing in boustrophedon. The work begins thus with a sonorous strange sonorous background which suggests this type of writing.
This strange atmosphere is created by glissandi on the piano strings as well as on the strings of the violin and the violoncello. These alternating movements create strange piercing sounds against which the flute and clarinet alternately play brief sequences which create the outline of a melody. Then the atmosphere changes : the violin, the cello and the piano come together in a percussively violent outburst, which, together with micro intervals, creates a tragic, passionate feeling which may also be considered "strange piercing sounds."
Several long aleatoric phrases are then presented like a sonorous halo which intensify to bring the listener to an intense Chorale-like phrase which serves as the central pillar of the work. This phrase is repeated several times, each time gaining in intensity to bring the work to its summit. At the conclusion, the theme is presented again with a great violence, this time without the boustropedon but perhaps with "strange piercing sounds."
Bestiaire; five sketches for narrator, celtic harp, mandolin and guitar
The author writes : I wrote the first of these twenty poems while watching Oscar, my dog, dreaming on the sofa, making barking noises while moving his paws. Given the ease of this concise exercise, I then choose nineteen other animals to immortalize.
I gave a copy of the complete text to my friend Thérèse Brenet who decided (to my great pleasure) to set five of the poems to music.
The music recipe is simple, a narrator (which I always imagined as a female voice), a celtic harp, a guitar and and mandolin. The result is astonishing, as Thérèse Brenet's music adds a huge poetic value to these humorous and short texts.
For the complete texts, please see the French notes below
Dans L'Or Vibrant du Désert for violin and piano
This short piece was commissioned by Musik Fabrik for the 100th Birthday of Claude Lévi-Strauss. The work is inspired by a short poem:
" Happy is the man who knows not rest
He is the chevalier of passage of time
The garment of life is made to his measure
Because he is the newest born of Creation and before him opens Eternity."
Mohamed IQBAL
Avec des éclats dorés d'espérance for piano
The title of this work is an excerpt of a very beautiful and moving lettre which the poet Pierre-Jean JOUVE wrote to Thérèse BRENET on the ocassion of the première of another work "Résurection des morts".Without taking a position on technique or language, this work is not connected to any academic musical tradition of the past nor of the present.
Des Roses de Pæstum À la Rose des Vents de Dougga for guitar
This piece was commissioned by the Adkins-Chiti Donne in Musica Foundation.
The rose gardens of Pæstum, close to the sea, are also close to the Temples of Hera and Poseidon which are still admired by tourists as being close to the architectural purity of the Parthenon. The Latin poets (Ovide, Martial and others) celebrated the extraordinary vigor of their twice-yearly flowering : biferique rosaria Paestri, which Alexandre Dumas correctly translated in his tragedy Caligula,
The Roses of Pæstum which bloom two times
The Pæstum roses seem to be the only variety derived from the Damascus Rose which manifested this generous flowering which lasts until Autumn. The perfum made from this rose was the fortune of the town for centuries, especially prized for embalming on both sides of the Mediterranean sea.. The expensive perfume made in Pæstum was brought to the other side of the sea by hardy sailors who braved the rough and angry seas unleashed by the high winds, The rage of Notus in battle with the Aquilons,
Nec rabiem Noti
Decertantem Aquilonibus
These sailors learned to work with the wind from one coast of the Sea to another.
These neighbouring countries had other roses which flowered, those "wind roses" which permited precise navigation to voyagers. Some of these "wind roses" had eight directions, others had twelve or even twenty-four, if we are to believe the great Architect Vitruve, One of the most beautiful and moving of the "wind roses" was one that one can still see today in the paving of the market of Dougga in Tunisia. It was this perfumed voyage that the composer which to express through her music.
Trois préludes for piano
Commissioned by the American pianist Raj Bhimani, this work is dedicated to him. Sometimes sparkling, adventurous or brilliant, sometimes lighter, these harmonies are full of tragic vibrations and soft lights.
These three preludes were written to underline the sensitivity and temperament of the pianist.
Du Bronze et de Lumière for Serpent and Piano
Why this title (the composer asks)? I was fascinated, when I met Michel Godard, by the different facets of the Serpent.
Why bronze? Because the lights reflects on this noble alloy in which silver was mixed by some ancient artists. I was impressed by the dark and almost tragic color that the magnificent instrument is able to transpose, for example in the trills, and this explains why the serpent plays a trill, on two occasions, in the full range of dynamics from ppp to fff. The piano punctuates briefly these two trills by an incisive and hard-hitting intervention : the light her represents lightening which precedes the rumbling of the storm. But in what follow, I wanted a more gentle texture. The serpent can be very expressive.
At the end of the piece, one can find the bronze of the serpent and the light, which has become very soft, in the piano. The serpent's part fades away, descending to the lowest register while the piano rises progressively and softly towards the light, reaching higher and higher registers.
Ophiucus for viola, celtic harp, mandolin, guitar and narrator
This title, which refers to a giant planet discovered by astronomer Donald McCarthy of the University of Arizona, expresses Thérèse Brenet's favorite image of the infinity of Time and Space. Planet V. P.8B is 21 light-years away from Earth ; such a distance along suffices to encourage one to reflection.
This cosmic reverie is emphasised by a fragment of Nietzsche's poem Nocturne, the recitation of which may be inserted over the playing of the music:<!p>

Innumerable suns gravitate in deserted space; they speak through their light to all in the darkness. But I live in my own light. I drink the flames which shoot forth from me
The reverie is also expressed by the absence of a conclusion, characteristic of the work. Thérsèe Brenet has deliberately omitted the double bar which traditionally closes a musical piece ; the work is not brought to a conclusion - it still resonates while fading away in an endless perdendosi suggesting the idea that we would find these fugitive harmonies in the cosmos, if we could pursue the speed of sound..
Quintette for piano and string quartet
Perhaps the composition of a string quartet is a task for the mature age of a composer. It could be that this sort of work could be seen as a sort of musical will.
Whatever the case, the author wanted to use, as much as possible, the great expressive possibilities of this ensemble. The quartet and the piano, by attraction or repulsion, share their specific forces and come together in a flamboyant osmosis.
In each of these three movement, one can see the manifestations of a great sonic mass, an intense emotion and, the author hopes, the beauty of inspired music.
---
Notes :
Thérèse Brenet est de ces femmes dont la musique est une seconde nature, ce qui est une façon de dire que c'est la première.
Tout chez Thérèse Brenet est musique et si on la conna&icirc.t un peu, on imagine difficilement qu'elle e&ucirc.t pu &ecirc.tre autre chose que musicienne. Non par défaut d'autres talents, mais en vertu du principe bien connu que la vie fait que le seul vrai bonheur est celui pour lequel on abandonne les autres.
Ce sont et c'est heureux ses auditeurs qui profitent du règlement permanent de cette gestion interne.
C'est pour ça que la musique de Brenet est ce qu'elle est : généreuse, opulente, sans &ecirc.tre jamais bavarde ni absconse. Pas besoin lorsqu'on entend une œuvre d'elle de devoir s'alourdir d'un texte explicatif plus long que l'œuvre elle m&ecirc.me. Brenet est, en bonne champenoise, une fille de la terre, de la bonne terre qui porte et donne des fruits. Mais ce serait bien réducteur que de s'arr&ecirc.ter là. La musique de Brenet est tout simplement toujours, Àchaque instant, inspirée, pleine de violence et de poésie mais aussi de rigueur masquée.
Aucune procédure d'écriture, aucun choix esthétique f&ucirc.t-il simple effet momentané de mode ne vient freiner ou exalter gratuitement le jaillissement irrépressible de cette inspiration. La musique de Brenet a quelque chose de tellurique que seul son bon vouloir contrôle.
On peut appliquer ÀBrenet ce propos de Jankélévitch : "Pour tous les vrais artistes, la musique n'est pas de plain-pied avec la vie, mais elle y circonscrit au contraire un jardin clos, une seconde nature, une enceinte magique semblable Àcelle que l'augure consacrait et qui devient le monde fictif de l'art"
Jean-Thierry Boisseau
Ce disque est consacr&eacute à sa musique de chambre du piano solo à différentes formes de quintette. Ces pièces sont d'inspiration poétique, m&ecirc.lant les différentes fascinations de Thérèse Brenet : pour la poésie, la mysticisme et pour les mystères du cosmos.
Le Visionnaire pour saxophone alto, alto et piano
La mystique allemande, l'abbesse, sainte Hildegarde de Bingen décrit dans le Scivias contraction de Scito uias domini (Apprends les voies du Seigneur), les visions qu'elle a eues dès son enfance. Une telle expérience est dans une certaine mesure comparable à ce qui est le point de départ de bien des créations artistiques. C'est le cas d'Hildegarde elle-même. Il n'est pas indifférent de rappeler qu'Hildegarde avait des compétences très approfondies et très diverses, notamment en médecine, en astronomie et qu'elle écrivit de nombreux poèmes accompagnés d'une musique souvent très inspirée.
"Selon le bon plaisir de Dieu, mon &acirc.me tantôt monte vers les hauteurs du ciel et dans les diverses régions de l'air, tantôt se promène parmi des peuples différents qui habitent des régions lointaines, des lieux inconnus parce que je vois ces choses en mon &acirc.me et selon ce mode je les considère aussi selon les vicissitudes diverses des nuages, et des autres créatures. Ces choses, je ne les entends pas de mes oreilles, je ne les perçois pas selon les pensées de mon cœur, ni par aucun de mes cinq sens. Je les vois seulement en mon &acirc.me et les yeux de mon corps sont ouverts. Et je les vois éveillées le jour et la nuit."
Boustrophédon ou Tant de strideurs étranges pour flûte, clarinette, violon, violoncelle et piano
Boustrophédon est le terme qui, depuis le XVIe siècle désigne une écriture archaïque dans laquelle, après avoir écrit une ligne de gauche Àdroite, on continuait en écrivant de droite Àgauche, en alternant. C'est le cas de l'écriture latine la plus anciennement connue, celui aussi de l'écriture traditionnelle des Touaregs. L'étymologie, du grec bous, le boeuf, et de la forme verbale trophéin, tourner, nous enseigne que cette écriture était tracée comme le sillon creusé par les boeufs au labour.
Dans le sous-titre on trouvera, avec l'emploi d'un mot rare un souvenir du sonnet des voyelles de Rimbaud :

Ô, sublime clairon plein de strideurs étranges
L'auteur a voulu suggérer musicalement et techniquement cette écriture en boustrophédon. L'œuvre commence donc sur un fond sonore un peu étrange, qui suggère le tracé de cette écriture.
Cette curieuse ambiance est suscitée par différents glissés sur les cordes m&ecirc.me du piano et divers glissandi sur le violon et le violoncelle, qui, selon leurs possibilités créent dans ce mouvement de va-et-vient des strideurs étranges et un climat très particulier sur lequel la fl&ucirc.te et la clarinette, en alternance se font entendre en de très brèves séquences, qui constituent l'ébauche d'une mélodie. Puis l'ambiance change : le violon, le violoncelle et le piano s'unissent pour nous présenter une percussion violente, voir stridente, tandis que la clarinette s'exprime dans sa tessiture la plus grave et la plus sombre, faisant entendre parfois des micro-intervalles, avec une passion tragique. .peut-&ecirc.tre encore ici des strideurs étranges.
Viennent alors, comme un halo sonore, de grandes plages aléatoires contrôlées qui montent en puissance et nous amènent Àune phrase très intense, très expressive, comme une sorte de choral, qui sera le pilier central de l'œuvre. Cette phrase se présentent Àplusieurs reprises, prenant Àchaque apparition une plus grande ampleur jusqu'Ànous amener au sommet de l'œuvre, au paroxysme sonore, puis Àla conclusion, dans une grande violence cette fois sans boustrophédon, mais peut-&ecirc.tre encore par des strideurs étranges.
Bestiaire : cinq croquis pour récitante, harpe celtique, guitare et mandoline
Le Chien
Le chien est allongé sur le lit de son ma&icirc.tre,
La truffe en l'air, il ronfle et bouge un peu les pattes.
Il r&ecirc.ve de pampa, se croit loup des Carpathes...
Et poursuit des troupeaux de bisons qui vont pa&icirc.tre...
Le chien est le héros de plus d'une aventure,
D'exploits considérables qu'il tient bien au secret
Au creux du canapé, car, c'est dans sa nature :
Le chien, sur ses travaux, entend rester discret.
La Girafe du zoo
La girafe du zoo se pousse un peu du col...
Ce n'est pas du mépris, juste un doigt de distance...
Lorsqu'elle baisse les yeux vers nous, au raz du sol,
On se sent tout petit face Àtant de prestance.
La girafe ignore tout de sa magnificence.
Ce grand tréteau jaspé au doux regard de biche
R&ecirc.ve tout simplement d'une petite niche
Pour, petite elle aussi, cacher son spleen immense...
Le Cheval
Le cheval : de l'homme conqu&ecirc.te noble et fière,
Dit-on depuis le jour o'ù l'on est arrivé
A rester sur son dos une minute entière
Avant que de se faire expédier sur le pré.
Le cheval n'a qu'un but : c'est de vous mettre en l'air
A la moindre occasion, des quatre ou d'un seul fer.
Voyez comme il est cr&acirc.ne et comme il caracole
Tandis que vous broutez l'herbe dans la rigole.
Le Canard
Le canard se promène avecque sa commère
Et comme un bon bourgeois, vague sur le bitume.
Il se rend Àla mare de son allure prospère,
Lui devant, elle après, ainsi veut la coutume.
Le canard n'aime pas, alors, qu'on le dérange
Quand il s'ébroue sur l'eau ou fl&acirc.ne sur les quais.
Il ne veut surtout pas qu'on lui parle d'orange
Pas plus que de chinois, encor moins de laquais...
L'Âne
L'&acirc.ne souvent dit non et baisse les oreilles.
Il s'arr&ecirc.te en chemin, ne craint pas les rossées.
On dit qu'il est t&ecirc.tu, et cent choses pareilles
A ces rumeurs odieuses, idiotes et dépassées
L'&acirc.ne en a plus qu'assez, enfin, qu'on le diffame.
Il veut tout simplement qu'on lui dise o'ù l'on va...
Gentiment, poliment ; car il y a une &acirc.me
Sous le bonnet de l'&acirc.ne et un cœur sous son b&acirc.t
Texte © 2005 Jean-Thierry Boisseau, utilié avec permission, tous droits reservés

L'Auteur écrit : J'ai écrit le premier de ces vingt petits poèmes en regardant un jour mon chien Oscar r&ecirc.ver sur le canapé en poussant de petits cris et en remuant les pattes. Devant la facilité de cet exercice de concision, je me laissai aller, par jeu dans la foulée Àchanter les mérites de dix neuf autres animaux.
J'avais à peine offert à mon amie Thérèse Brenet l'opuscule qui les réunit qu'elle décida pour ma plus grande fierté d'en mettre cinq en musique, choisis par affinité, selon des critères qui sont les siens.
La formule musicale est la suivante : un récitant (ici une récitante, car j'ai toujours pensé, les écrivant, de préférence Àune voix de femme) une harpe celtique, une guitare et une mandoline. Le résultat est étonnant car la musique de Thérèse Brenet donne Àces petits textes sans prétention une sorte de plus value poétique des plus réjouissantes.
Dans l'Or Vibrant du Désert pour violon et piano
Cette courte pièce a été commandée par Musik Fabrik pour le centenaire de Claude Lévi-Strauss. Elle prend son inspiration dans un court poème :
Heureux l'homme dont l'âme ne connaît pas le repos
Il est le cavalier du coursier du temps.
La robe de la vie est faite à sa mesure,
Car il est le dernier né de la Création et devant lui s'ouvrent les âges.
Mohamed IQBAL
Avec des éclats dorés d'espérance pour piano
Le titre de cette œuvre est extrait d'une lettre très belle et émouvante que le poète Pierre-Jean JOUVE avait adressée ÀThérèse Brenet Àl'occasion de la création d'une autre de ses œuvres "Résurrection des morts". Sans parti pris de techniques et de langages, cette œuvre est loin de tous les académismes du présent et du passé.
Des Roses de Pæstum À la Rose des Vents de Dougga pour guitare
Cette pièce a été commandée par la fondation Adkins-Chiti - Donne In Musica. Les roseraies de Pæstum, toutes proches de la mer, toutes proches aussi des merveilleux temples dits d'Héra et de Poséidon qui font encore l'admiration des voyageurs et dont la pureté architecturale fut parfois comparée Àcelle du Parthénon étaient célèbres dans l'Antiquité. Les poètes latins les chantaient, Ovide, Martial et bien d'autres... Virgile a célébré l'extraordinaire vigueur de leur double floraison, biferique rosaria Paestri, qu'Alexandre Dumas, dans sa tragédie, bien oubliée aujourd'hui, Caligula, traduit avec exactitude :
Les Roses de Pæstum qui fleurissent deux fois
La rose de Pæstum semble &ecirc.tre, dans l'Antiquité, la seule variété issue de la Rose de Damas Àmanifester cette vigueur et cette générosité de floraison qui se prolonge jusqu'Àl'automne. On en tirait des parfums réputés qui firent pendant des siècles la prospérité de la petite ville. les archéologues ont mis au jour les restes d'une petite fabrique qui en témoigne. Les roses de Pæstum ont embaumé la Méditerranée tout entière pendant des siècles. Car, il n'en faut pas douter, les parfums de luxe imaginés dans les roseraies de Pæstum étaient portés sur toutes les côtés méditerranéennes par les hardis marins qui bravaient les colères de la mer en proie au décha&icirc.nement de tous les vents, "la rage du Notus en lutte avec les Aquilons",
Nec rabiem Noti
Decertantem Aquilonibus
et qui, depuis longtemps avaient appris Àjouer avec elle d'un bout à l'autre de la Méditerranée. Les pays riverains voyaient fleurir d'autres roses, celles des vents dont la connaissance allait assurer aux navigateurs orientations et itinéraires précis, parmi ces roses, Àhuit vents, le plus souvent Àdouze et parfois m&ecirc.me Àvingt-quatre, si nous en croyons le grand architecte Vitruve, l'une des plus belles et des plus émouvantes est celle que nous admirons encore gravée dans le dallage de la place du marché de Dougga en Tunisie. Ce sont ces vagabondages parfumés entre les peuples, que l'auteur a voulu suggérer dans cette petite pièce.
Trois Préludes pour piano
Commandée par Raj Bhimani, cette œuvre pour piano est dédiée Àce pianiste américain. Tantôt scintillantes, trépidantes et brillantes, tantôt plus légères, ces harmonies sont faites de tragiques vibrances et de douces lumières. Ces trois préludes sont écrits pour mettre en valeur la sensibilité et le tempérament du pianiste.
De Bronze et de Lumière pour Serpent et piano
La compositrice explique sont œuvre ainsi: Pourquoi ce titre ? J'ai été fascinée, quand j'ai rencontré Michel Godard, par les différentes facettes du serpent. Le bronze ? parce que la lumière joue sur cet alliage noble auquel les artistes anciens m&ecirc.laient un peu d'argent. J'ai été impressionnée par sa couleur sombre et presque tragique que le magnifique instrument qu'est le serpent peut transposer, par exemple dans les trilles et c'est pour cela que je fais paraître au début de l'œuvre, à deux reprises un trille avec toute sa plénitude de nuances allant du ppp au fff. Le piano ponctue brièvement ces deux trilles par une intervention incisive, percutante : la lumière est ici l'éclair qui précède le grondement de l'orage. Mais, dans la suite, j'ai voulu la faire chanter dans la douceur. Le serpent peut &ecirc.tre très expressif. A la fin de l'œuvre, on retrouve le bronze au serpent et la lumière, devenue très douce au piano. La partie de serpent s'éteint, descendant très doucement dans le grave alors que le piano s'élève allant progressivement et doucement vers la lumière, vers une tessiture de plus en plus aiguë.
Ophiucus pour alto, harpe celtique, guitare, mandoline et récitante
Ce titre qui rappelle la découverte par l'astronome Donald McCarthy (University of Arizona) d'une planète géante dans la constellation d'Ophiucus, traduit l'image du prédilection que Thérèse Brenet se fait de l'infini du temps et de l'espace. La planète V.P. 8B est À21 années-lumière de la Terre ; et ce seul effet de distanciation peut suffire Ànous faire r&ecirc.ver. Cette r&ecirc.verie cosmique se trouve ici soulignée par le fragment d'un poème de Nietzsche, Nocturne, dont la récitation peut &ecirc.tre insérée sur la musique.
D'innombrables soleils gravitent dans l'espace désert ; ils parlent par leur lumière Àtout ce qui est sombre [...]. Mais je vis dans ma propre lumière, je bois les flammes qui jaillissent de moi
Elle est exprimée aussi par l'absence de conclusion qui caractérise l'œuvre et c'est volontairement que Thérèse Brenet n'a pas mis la double barre qui clôt traditionnellement une pièce musicale : l'œuvre n'est pas achevée, elle résonne encore en s'éloignant dans un perdendosi sans fin, suggérant l'idée que, si nous pouvions les poursuivre Àla vitesse du son, nous retrouverions en quelque point du cosmos ces fugitives harmonies.
Quintette pour piano et quatuor Àcordes
Peut-&ecirc.tre faut-il penser que l'écriture d'un quatuor Àcordes s'inscrit dans la maturité d'une vie de compositeur. Il se peut qu'elle en soit l'aboutissement, voir une sorte de testament.
Quoi qu'il en soit, l'auteur a voulu exploiter autant qu'il est possible les nombreuses facettes de cette palette sonore. Le quatuor et le piano, s'attirant ou se repoussant, se renvoient leurs forces spécifiques et s'unissent parfois dans une osmose flamboyante.
Dans chacun de ces trois mouvements, on perçoit la recherche d'une grande force sonore, d'une émotion intense et, l'auteur l'espère, la beauté d'une musique inspirée.
---
1-8, 12, 16-20 enregistrés le 27-29 avril au studio Midilive ÀVilletaneuse par Lionel Risler - SOFRESON
9-11 et 13-15 enregistrés par Joe Patrych at Patrych Sound Studios
Directeur artistique : Paul Wehage
Éditeur: Éditions de la Fabrique Musique, Lagny/Marne France http://www.classicalmusicnow.com
Producteur exécutif : Jean-Thierry Boisseau
Madame Kopff-Verité joue sur une harpe celtique Aziliz CAMAC
---
Artist biographies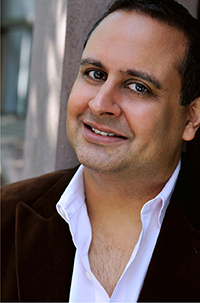 Pianist Raj Bhimani's concerts are "virtuosic, heartfelt and eloquent," writes New York Times critic Michael Kimmelman. Time Out NY noted him for being a "gifted and highly expressive pianist." Mr. Bhimani performs regularly across North America and Europe. His performances have been broadcast on Indian National Radio and Television, Portuguese National Radio, and on WQXR and WHUS Radio in the United States. Recent New York performances include Merkin Concert Hall, the 92nd Street Y, St. Paul's Chapel, and Saint Peter's Church, where he performs frequently. Mr. Bhimani also appeared on the inaugural season of Baruch College's Engelman Recital Hall, where he returned recently with clarinetist Anna Maria Baeza and cellist Eliot Bailen, and at the Tenri Cultural Institute, where he performed with acclaimed mezzo-soprano Katherine Ciesinski. Additional successes include Montreal, La Jolla, and Idaho State University, where his playing was lauded for "combining a searching intellect with emotional sensitivity and drama."

In Europe, Mr. Bhimani plays annually on the Atelier Concert Series at the American Church in Paris. He recently presented his 27th annual recital on that series. He has also performed at the Salle André Marchal in the same city. He has toured Portugal and Italy, and recently gave a highly celebrated concert in the Komitas Chamber Music Hall in Yerevan, Armenia. This past season Mr. Bhimani appeared for the second time at New York's Lincoln Center for the Performing Arts and has been invited back for the 2012-2013 season. In December he will be touring India, presenting concerts and masterclasses in different parts of that country.

Mr. Bhimani is a champion of new music, and has developed particular expertise in French piano literature. He has worked closely with composer Henri Dutilleux, who declared him "a great artist who performs with sensitivity and intelligence." Composer Thérèse Brenet, moved by Mr. Bhimani's performance of her previous work, composed for him To the West Wind, which Mr. Bhimani premiered in 2001, Never, Never More, which he premiered in 2005, and Avec des éclats dor&aecute;es d'éspérance, which was first heard in 2008. She recently completed Three Preludes, which had their first hearings in 2009.

Mr. Bhimani has built a strong reputation as an educator and has taught at the 92nd Street Y School of Music, New York University and Concordia College. In addition to a very busy private studio in New York, he is in great demand across the country for his educational outreach programs, which include master classes, private coaching for both soloists and chamber ensembles, and lecture-demonstrations, as well as lectures on French piano literature. Mr. Bhimani's teaching methods establish a strong foundation of technical and musical skills, guiding students from beginners to concert-level performers, and he is a frequent judge and lecturer on piano pedagogy. He currently serves on the board of The Leschetizky Association, an organization committed to upholding the great pedagogue's ideals of beautiful tone production and musical integrity.

Follow Mr. Bhimani's activities at his website, www.RajBhimani.com, or become a fan on Facebook.
---
Selon Michael Kimmelman, critique musical du New York Times, les concerts du pianiste Raj Bhimani sont "virtuoses, sensibles et poétiques". Bhimani donne des concerts à travers l'Amérique du Nord et l'Europe. Ils sont régulièrement diffusés par la Radio/Télévision Nationale de L'Inde, la Radio Nationale du Portugal et sur WQXR et WHUS aux états-Unis. Thérèse Brenet, compositrice (1er Grand Prix de Rome) impressionnée par l'interprétation par Bhimani d'une de ses œuvres a composé cinq pièces pour piano à son intention : To the West Wind, crée en 2001, Never, Never More, crée en 2005, Avec des éclats dorés d'éspérance, crée en 2008, Trois Préludes, crées en 2009 et plus récemment Double-mixte avec le compositeur Jean-Thierry Boisseau, œuvre originale puisque "paritaire" qui sera crée bientôt par ses soins.
---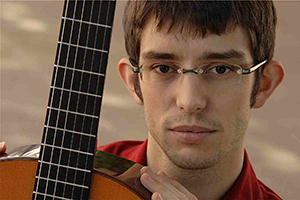 Matthias Collet studied the guitar with Pablo Marquez at the Strasbourg conservatory and with Roberto Aussel at the Cologne Musikhochschule. An eclectic musician, he has participated in numerous projects involving both classical and World music, notably with the mandolinist Ricardo Sandoval with whom he formed the duo "Café para Dos", a latin-american music ensemble. He has performed in France, Spain, Italy, Germany, Japon, Colombia, Venezuela and in Bielorussia. A State certified teacher, he has taught that the Metz Conservatory and is now the guitar teacher at the Armentiers City Music School.
---
Matthias Collet a étudié la guitare avec Pablo Marquez au CRR de Strasbourg et Roberto Aussel à la Musikhochschule de Cologne. Musicien éclectique, il participe à de nombreux projets de musique classique et de musiques de monde, notamment avec le mandoliniste Ricardo Sandoval avec qui il forme le duo "Café para Dos", consacré aux répertoires d'Amérique latine. Il s'est produit en France, Espagne, Italie, Allemagne, Japon, Colombie, Venezuela, Biélorussie... Titulaire du Diplôme d'Etat, il a enseigné aux CRR de Metz et Lille et est actuellement en poste à l'EMM d'Armentières (59)
---
Born in 1984, Aurélie Deschamps began studying the violin at the age of 3, beginning to play the viola in 2002. First Grand Prix of the City of Marseille and winner of the Tomasi prize, she received four First prizes at the Marseilles Conservatory (in violin, viola, solfeggio and chamber music), while also studying at the Paris Regional Conservatory with Tasso Adamopoulos where she received a first prize in Viola. At the Paris conservatory, she received a unanimous First Prize and entered the post-graudate soloist cycle in the class of Pierre-Henri Xuereb. In 2005, she won the Honor Prize in the Léopold Bellan competition (in chamber music) and in 2006 the first prize of the TIM -Tournoi international de Musique Competition in Rome. In 2008, she recorded the Bartok Concerto with the Orchestre des Lauréats du Conservatoire de Paris. In 2009-2010, she was invited to play at several festivals : Musicales à Bagatelle (Paris), at the Khumo Chamber Music Festival (Finland), at the Giverny Festival Festival de Musique de chambre de Khumo (Finlande), at Festival de Giverny, the Festival Jeunes Solistes in Vitrolles, the Alcobaça Festival in Portugal .Aurélie Deschamps plays frequently with many ensembles, including the ensemble Dissonance, Les Voyages Extraordinaires and the Philharmonique of Radio France, the Paris Opera Orchestra, the Orchestre de Paris, The Orchestre de Bretagne and the Strasbourg Opera Orchestra where she is the co-principal violist. She has received grants from the Banque Populaire Natixis foundation and also from the Meyer foundation. She plays a Sartory bow and a viola made by the Master instrument maker René Garmy.
---
Née en 1984, Aurélie Deschamps commence l'étude du violon dès l'âge de 3 ans et poursuit son cursus musical en alto en 2002. Premier grand Prix de la ville de Marseille et Prix Tomasi, elle est récompensée au CNR de Marseille de quatre Premiers Prix à l'unanimité (violon, alto, formation musicale, musique de chambre) et parallèlement au CNR de Paris dans la classe de Tasso Adamopoulos d'un Premier Prix d'alto à l'unanimité. Au CNSMDP de Paris, elle obtient un Prix d'alto à l'unanimité et suit un cycle de perfectionnement soliste dans la classe de Pierre-Henri Xuereb. Elle a obtenu en 2005, dans la catégorie musique de chambre, le Prix d'honneur Léopold Bellan à Paris et en 2006 le Premier Prix du Concours TIM -Tournoi international de Musique à Rome. En 2008, elle enregistre le Concerto de Bartôk avec l'Orchestre des Lauréats du Conservatoire de Paris. En 2009-2010, elle participe aux Musicales à Bagatelle (Paris), au Festival de Musique de chambre de Khumo (Finlande), au Festival de Giverny, le festival Jeunes Solistes à Vitrolles, le festival en Pays de Gex, le Festival d'Alcobaça au Portugal . Aurélie Deschamps travaille régulièrement avec les ensembles Dissonance, Les Voyages Extraordinaires et les Orchestres Opéra de Paris, Philharmonique de Radio France, Orchestres de Paris, de Bretagne, et celui de l'Opéra de Strasbourg où elle est appelée en tant que alto co-solo... Elle est lauréate de la Fondation Groupe Banque Populaire Natixis et a obtenu une bourse de la Fondation Meyer. Elle joue un archet Sartory et un alto du Maître luthier René Garmy.
---
David Galoustov was born in 1980 in Moscow, where he began his studies in violin with his father at the age of seven. He gave his first concert at the age of nine. In 1991, he left Russia with his family for Paris. A student of Alexandre Brussilovski until 1994, Goulostov was a finalist in the 1993 Yehudi Menuhin international competition, a prize winner in the 1994 ''Royaume de la Musique'' competition and in 1995, a prize winner at the Kharkov Young Artists competition. In 1997, he entered the class of Gérard Poulet at the Paris Conservatory where he received his Advanced degree in 2001. The same year, he won the ''Alexandre Glazounov'' International Competition. In 2004, Galoustov completed advanced studies in Moscow with a grant from the Rostropovitch Foundation. He has recorded several CDs for "Lyrinx" in Marseille which are available in the US as well as in Europe.
---
David Galoustov, né en 1980 à Moscou, débute l'étude du violon sous l'égide de son père, dès l'age de sept ans. Précoce, il donne son premier concert à neuf ans. En 1991, il quitte la Russie et s'installe à Paris avec sa famille. Il suit jusqu'en 1994 l'enseignement d'Alexandre Brussilovski et fait déjà preuve de talent comme finaliste en 1993 du concours international Yehudi Menuhin, puis en 1994 en obtenant le prix d'honneur du concours du ''Royaume de la Musique''. En 1995, il est lauréat du concours international ''Les Jeunes Virtuoses'' à Kharkov. En 1997, il entre au Conservatoire National Supérieur de Musique de Paris, dans la classe du célèbre violoniste Gérard Poulet. En 2001, il obtient le Diplôme de Formation
Supérieure et remporte la même année le concours international ''Alexandre Glazounov'' En 2004, David Galoustov se perfectionne à Moscou dans le cadre de la ''Fondation Rostropovitch''. Enregistré par ''Lyrinx'' à Marseille, l'instrumentiste sort plusieurs disques distribués en Europe ainsi qu'aux Etats Unis.
---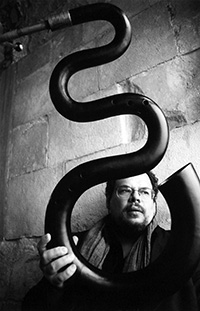 Born in 1960 near Belfort, Michel Godard rapidly forged a reputation as a tuba virtuoso, with a career in both the World of Jazz and in classical music. He is considered today to be one of the most important tuba and serpent performers in Jazz and improvised music.
---
Né en 1960 près de Belfort, Michel Godard est vite reconnu comme un virtuose du tuba, poursuivant une carrière entre jazz et musique classique. Il est aujourd'hui l'un des plus important tubiste et serpentiste dans le monde du jazz et des musiques improvisées
---
Born in Japan, Aya Hasegawa received her degrees from the Toho Gaken Music School and Boston University (USA). In 1997, she was the concert-mistresss of the Pacific Music Festival orchestra (Japon) under the direction of Christophe Eschenbach. In 1999, she performed in the Tanglewood Festival Orchestra under the direction of Seiji Ozawa, and received the Henri Kohn Prize after numerous chamber music concerts with the pianist André Previn. From 1999 to 2001, She was concert-mistress of the Hingham Symphony Orchestra in the USA. She currently performs with the Tour-Center Region Orchestra, and with the Orchestre de Paris and the Paris Opera Orchestra. She is a violin teacher at the Pontault-Combault Conservatoire and is a member of the Bedrich Quartet.
---
Neé au Japon, Aya Hasegawa est diplômée de l'Université de Musique Toho Gakuen de Tokyo et de l'Université de Boston aux Etats-Unis. En 1997, elle est Violon Solo de l'Orchestre du Pacific Music Festival (Japon) oû elle joue sous la direction de Christophe Eschenbach. En 1999 elle participe au Festival de Tanglewood dirigé par Seiji Ozawa, et reçoit le "Prix Henri Kohn" après de nombreux concerts de musique de chambre notamment avec le pianiste André Previn. De 1999 à 2001, elle occupe le poste de Violon Solo de l'Orchestre Symphonique d'Hingham aux Etats-Unis. Membre de l'Orchestre Symphonique Région Centre - Tours depuis 2003, elle participe également aux saisons musicales de l'Orchestre de Paris et de l'Opéra National de Paris. Elle est professeur de violon au CRC de Pontault-Combault depuis 2008 et membre du Quatuor Bedrich depuis 2009.
---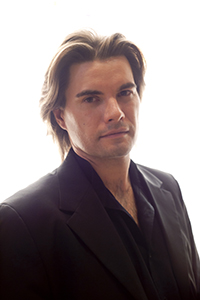 A student of Bruno-Léonardo Gelber, Oxana Yablonskaya as well as Eric Heidsieck, Prize winner in more than ten international competitions (Liszt (jpn), Osaka, Luigi Nono, Scriabine...). Horvath is considered to be an atypical artist with a unique career, an energetic proponant of the music of Our Time, his curiosity extends from the concertos of J.S. Bach to those of Philip Glass. Nicolas Horvath is a Steinway artist..
---
Disciple de Bruno-Léonardo Gelber, Oxana Yablonskaya ainsi qu'Eric Heidsieck, lauréat de plus d'une dizaine de concours internationaux (Liszt (jpn), Osaka, Luigi Nono, Scriabine...) Considéré comme un artiste hors norme au parcours atypique, hardant défenseur de la musique de notre temps, sa curiosité s'étend des concertos de J.S. Bach à ceux de Philip Glass. Nicolas Horvath est un Artiste Steinway.
---
Murielle Kopff-Vérité is a soloist with an eclectic repertoire. After a long attachment to classical music, she specialised in the interpretation of contemporary music, a discipline that she has taught at the Versailles Conservatory since 1990. She is also interested in traditional and World music, first in the Celtic tradition of Irish music and the Fest'Noz and then with traditional Colombian and Veneuelian music. She has also tried to be the link between different musical traditions. For this recording, Ms Kopff-Verité plays a CAMAC Aziliz model celtic harp which the CAMAC company lent for this recording.
---
Murielle Kopff-Vérité, concertiste au répertoire éclectique : après s'être attachée longuement à la musique classique, elle se spécialise dans l'interprétation des compositeurs contemporains, qu'elle enseigne au Conservatoire à Rayonnement Régional de Versailles depuis 1990. Elle s'intéresse aussi aux musiques traditionnelles : d'abord Celtiques, en organisant des Fest'Noz et des bals Irlandais accompagnée par ses élèves. Ensuite, à partir de 1997, elle joue aussi de la harpe LLanera en trio avec des musiciens traditionnels Colombiens et Vénézuéliens. Cette artiste fait continuellement le lien entre ces différents musiques. Dans cette enregistrement, Madame Kopff-Verité joue sur une harpe celtique Aziliz CAMAC prêtée par la fabricant spécialement pour ce projet.
---
An actress who is at home in both live theatre and film, Véronique Nordey has a very active career. She has appeared in productions with staging by her son Stanislas Nordey, mais also by Wajdi Mouawad, Jean-Christophe Sais, Hillary Keegin etc, at the Théâtre national de la Colline, at the Théâtre national de Bretagne, at the TNP-Villeurbanne, at the Avignon festival... Her recent film credits include Les Adieux à la Reine (2012), Sois sage (2008), Entre ses mains (2005), Innocence (2003) as well as several films by Jean-Pierre Mockey. She is a noted acting teacher, having taught a generation of actors their craft.
---
Actrice de théâtre et de cinéma, Véronique Nordey mène une carrière très active de comédienne, dans les mise-en scène de son fils Stanislas Nordey, mais également de Wajdi Mouawad, Jean-Christophe Sais, Hillary Keegin etc, au Théâtre national de la Colline, au Théâtre national de Bretagne, au TNP-Villeurbanne, au festival d'Avignon etc... Au cinéma, elle a tournée dans Les Adieux à la Reine (2012), Sois sage (2008), Entre ses mains (2005), Innocence (2003) ainsi que dans plusieurs filmes de Jean-Pierre Mockey. Elle est également professeur d'art dramatique, ayant formée toute une génération de comédiens.
---
PARIS VIRTUOSI is an ensemble made up of professional musicians who come from all around the World (France, Japan, Russia, Italy, Korea, Roumania...). All the artists are based in Paris and are graduates of some fo the finest music schools, such as the Paris Conservatoyr, the Juilliard School, The Guildhall School of London, the Moscow Conservatory etc. All of the artists in Paris Virtuosi are Prize Winners in international competitions and have active careers as soloists, composers and teachers. Members of Paris Virtuosi have been seen at the most pestigious concerthalls in Europe, such as the Musikverein of Vienne, the Théâtre des Champs-élysées, The Palace of the Prince of Monoco, the Great Theatre of Shanghai, Carnegie Hall, Tchaikovsky Hall in Moscow etc. They have layed with such great ensembles as the Orchestre de Paris, the Paris Opera orchestra, the Monte-Carlo Philhamronic, the National Orchestra of Ukraine, the Kiev Opera, etc as well at important festivals such as Venise, Aspen, Seoul, Cagliari, Nice, Prades, Sapporo, Taiwan, Menton, Cervo and Prague.. Paris Virtuosi is a moduable ensemble which can be in any form from a trio to a chamber orchestra which allows the ensemble to interprete a vast and original repertoire in many different styles (sacred music, baroque music, classical, romantic, contemporary, opera, film music, new forms etc). The musicians of Paris Virtuosi have been seen on television on France 2, France 5, Mezzo, and on the radio (France Musique and France Culture.) Their recordings of works include works by Barber, Beethoven, Britten, Grieg, Kreisler, Paganini, Saint-Saëns, Svendsen, Tchaikovsky, Wieniawski and Ysaŷe (on Lyrinx et independants labels).
---
PARIS VIRTUOSI est un ensemble musical constitué d'artistes professionnels venant du monde entier (France, Japon, Russie, Italie, Corée, Roumanie). Tous évoluent à Paris et sont issus de grands conservatoires tels que le Conservatoire National Supérieur de Musique de Paris, la Juilliard School (New York), la Guildhall School (Londres) et le Conservatoire de Moscou. Ils sont lauréats de concours internationaux et poursuivent une carrière en tant que solistes, compositeurs et professeurs. Les membres de Paris Virtuosi se sont produits dans des salles prestigieuses telles que le Musikverein de Vienne, le Théâtre des Champs-élysées de Paris, la Cour d'Honneur du Palais Princier de Monaco, le Grand Théâtre de Shanghai (Chine), le Carnegie Hall de New York, la Salle Tchaikovsky à Moscou... Ils sont membres ou collaborent régulièrement avec de grandes formations (Orchestre de Paris, Orchestre Philharmonique de Monte-Carlo, Orchestre National d'Ukraine, Opéra de Kiev, Orchestre de l'Opéra National de Paris) ainsi que dans le cadre de festivals (Venise, Aspen, Séoul, Cagliari, Nice, Prades, Sapporo, Taiwan, Menton, Cervo et Prague). Paris Virtuosi est un ensemble à "géométrie variable " - du trio à l'orchestre de chambre - permettant des interprétations originales ainsi qu'un répertoire varié (musique sacrée, baroque, classique, romantique, contemporaine, musiques de films, tzigane, nouvelles créations). Les musiciens de Paris Virtuosi ont fait des apparitions sur France 2, France 5, Mezzo, France Musique et France Culture. Leurs enregistrements CD incluent des œuvres de Barber, Beethoven, Britten, Grieg, Kreisler, Paganini, Saint-Saëns, Svendsen, Tchaikovsky, Wieniawski et Ysa&ycirc.e (labels Lyrinx et indépendants).
---
Holder of a First Prize in Flute and in Chamber Music from the Paris Conservatory in the classes of Alain Marion, Maurice Bourgue and Christian Ivaldi, Marine Perez was a prize winner in the Duino Flute Competition (Italy). After post-graduate studies in Cologne with Andràs Adorjan, she was named Principal Flute of the Stuttgart Philharmonic (Germany). She has performed in France with the most important orchestras (Orchestre National de France, Orchestre de Paris, Orchestre de l'Opéra de Paris, The Bavarian Radio Orchestra) under the direction of important conductors (Lorin Maazel, Wolfgang Savallich, Ricardo Mutti...). Her defense for contemporary music has allowed her to perform in the Ensemble Intercontemporain and to perform in numerous premiers. Today, she is the co-director of the ensemble Carpe Diem, defending creative living music.
---
Titulaire du Premier Prix de Flûte et de Musique de Chambre du Conservatoire National Supérieur de Musique de Paris, dans les classes d'Alain Marion, Maurice Bourgue et Christian Ivaldi, Marine Perez est lauréate du Concours International de Flûte de Duino (Italie). Après un cycle de perfectionnement à Cologne avec Andràs Adorjan elle entre au poste de Flûte Solo de l'Orchestre Philharmonique de Stuttgart (Allemagne). Marine Perez poursuit cette expérience d'orchestre en France comme en Allemagne au sein des plus grandes phalanges (Orchestre National de France, Orchestre de Paris, Orchestre de l'Opéra de Paris, Orchestre de la Radio Bavoiroise) et sous la direction des plus grands chefs (Lorin Maazel, Wolfgang Savallich ou Ricardo Mutti). Son engagement réel pour le répertoire contemporain lui permet de se produire au sein de l'Ensemble Intercontemporain et de participer à de nombreuses créations. Aujourd'hui, c'est au sein de l'Ensemble Carpe Diem, dont elle assure la Direction Musicale avec Jean-Pierre Arnaud, qu'elle défend une musique vivante, créative et militante.
---
Adrian Receanu began studying the clarinet at the age of 12 in his native Moldovia, going on to study at the Stefan Neaga Conservatory in Chisinau, Moldavia, He toured at a young age with the Cimbolium player Alex Ciobanu. He studied classical clarinet in the class of Jean-Max Dussert at the Conservatory of Boulogne-Bilancourt, also studying chamber music and music theory. He has a active career throughout Europe, performing East-European traditional music and jazz, notably with the "Other Europeans" ensemble and his own trio..
---
Le clarinetiste Adrian Receanu a commencé ses études à l'âge de 12 ans dans la Moldavie. Il a poursuivi ses études au Conservatory Stefan Neaga à Chisinau, Moldavie. Très jeune, il a tournée avec le chimboliste Alex Ciobanu. En France, il étudie la clarinette dans la classe de Jean-Max Dussert au Conservatoire de Boulagne-Bilancourt., ainsi que la musique de chambre et la théorie musicale. Aujourd'hui il mène une carrière très active à travers l'Europe, surtout dans la domaine de la musique traditionale de l'Europe de L'est, au sein de l'ensemble "The Other Europeans" et avec son propre trio.
---
A student of the international concert artist Maria SCIVITTARO, Christian Schneider received solid training which permitted him to show the expressive possibilities for the Mandolin in the work of the past as well as those of the present. He taught at the Schola Cantorum, and performed with the Paris Opera, the Ensemble Inter contemporain (E.I.C.) under Pierre BOULEZ and at Radio France, in addition to many other orchestras both in France and abroad. He founded an orchestra of plectra instruments which won a First Prize in the UFAM international competition. As a member of the TRIO François COUPERIN he has performed numerous concerts, masterclasses and other performances. . Christian SCHNEIDER works, through his concerts and his teaching, especially at Mirecourt, to popularise his instrument which he serves with an immense talent.
---
Disciple de la grande concertiste internationale Maria SCIVITTARO, il reçut de son professeur une technique approfondie qui lui permet de mettre en lumière les possibilités sonores et expressives de la Mandoline dans les œuvres du passé, et ses qualités dynamiques dans la musique contemporaine. Professeur à la Schola Cantorum, attaché à l'Opéra de Paris, à l'Ensemble Inter contemporain (E.I.C.) de Pierre BOULEZ et à Radio France, il prête également son concours aux grands orchestres nationaux et internationaux, Christian SCHNEIDER mène parallèlement une carrière de Soliste. Il est fondateur d'un Ensemble Instrumental à cordes pincées qui obtint un 1er Prix au Concours International de l'U.F.A.M. dans le degré " ensembles instrumentaux ", et membre du TRIO François COUPERIN avec lequel il assuré , de nombreuses années, concerts et stages. Christian SCHNEIDER œuvre , à travers ses concerts et son activité pédagogique, singulièrement à Mirecourt, à faire conna&icirctre son instrument qu'il sert avec un immense talent.
---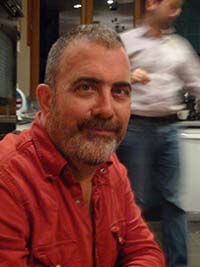 Composer, conductor and saxophonist, Paul Wehage is a complete musican. After his studies at the University of Texas and at the Paris Conservatory (1st prize in Saxophone in 1990), he began his career as a concertiste, performing throughout Europe, Asia, and North America. Several generations of composers have wirtten pieces specially for him, from Jean Françaix to Carson Cooman. His own catalog of nearly a hundred works includes chamber works, works for solo instruments, vocal works, choral works and orchestral music. Since 1997, he has directed Music Fabrik Music Publishing where he has amassed a catalog of over a thousand titles; He currently directs the Town Bands of the cities of Lagny-sur-Marne and Clichy-La-Garenne in France.
---
Compositeur, chef d'orchestre et saxophoniste, Paul Wehage est un musicien complet. Après des études à L'Université de Texas et au CNSM de Paris (1er prix en Saxophone en 1990), il a entammé de concertiste à travers l'Europe, l'Asie et l'Amérique de Nord. Plusieurs générations de composteurs ont écrits spécialement pour lui, de Jean Françaix à Carson Cooman. Parmi ses propres œuvres, on peut citer des œuvres de chambre, des pièces pour instrument seul, de la musique vocale et chorale et de la musique pour orchestre. Depuis 1997, il dirige Musik Fabrik Music Publishing, maison qui gére plus que mille titre. Il est directeur des orchestres d'harmonie des villes de Lagny-sur-Marne et Clichy-la-Garenne.
---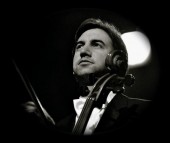 French-born cellist Eric Zorgniotti made his solo debut at age 15 performing cello concertos by Saint-Saëns and Boccherini with the Orchestre de Cannes and Baden-Baden Jugendorchester under the baton of Philippe Bender et Karl Nagel. A fellowship recipient granted by The Princess Grace Foundation of Monaco, Eric Zorgniotti was invited to participate in the Aspen Music Festival (Colorado) where maestro Lawrence Foster appointed him principal cello of the Aspen Music Festival Opera Orchestra. A student of Jean-Marie Gamard at the Conservatoire National Supérieur de Musique de Paris, Eric Zorgniotti was awarded the 1st Prize in 2000 as both soloist and chamber musician. He continued his studies under the guidance and mentoring of renowned cello pedagogues David Geringas, Philippe Muller, David Finckel and Arto Noras, appearing at numerous music festivals (Cervo, Festival Pablo Casals of Prades...) and masterclasses. From 2007 to 2008 Eric Zorgniotti was the violoncellist of the Ensemble Nymphéas with whom he recorded a CD of the string quintettes of Beethoven, Svendsen and Britten. Eric Zorgniotti plays an Italian violoncello made in Naples in 1750.
---
Eric Zorgniotti fait ses débuts en tant que soliste dès l'âge de 15 ans en interprétant les concertos pour violoncelle et orchestre de Saint-Saëns et Boccherini avec l'Orchestre Régional de Cannes- Provence-Alpes-Côte-d'Azur et le Baden-Baden Jugendorchester sous la direction de Philippe Bender et Karl Nagel. Quelques années plus tard il est sélectionné par la Fondation Princesse Grace de Monaco afin de participer au Festival de Musique d'Aspen aux Etats-Unis. Maestro Lawrence Foster le nomme alors violoncelle solo de l'Orchestre de l'Opéra du Festival d'Aspen. Elève de Jean-Marie Gamard, Eric Zorgniotti obtient en 2000 un Premier Prix de Violoncelle et de Musique de Chambre au Conservatoire National Supérieur de Musique de Paris. A l'occasion de nombreux festivals (Cervo, Festival Pablo Casals de Prades, etc.) il se perfectionne aux côtés de grands maîtres du violoncelle tels que David Geringas, Philippe Muller, David Finckel et Arto Noras. De 2007 à 2008 Eric Zorgniotti est le violoncelliste de l'Ensemble Nymphéas avec lequel il enregistre un disque dédié aux quintettes à cordes de Beethoven, Svendsen et Britten. Il fonde l'ensemble Paris Virtuosi en 2009. Eric Zorgniotti joue sur un violoncelle italien fait à Naples en 1750